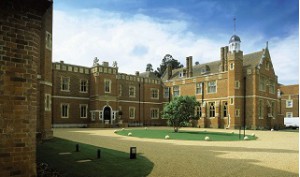 De Vere Wotton House in Surrey has unveiled its £6 million renovation programme.
The project has included a renovation of all bedrooms plus the addition of 16 new junior suites bringing the total number of bedrooms to 127.
The Wotton House restaurant is also undergoing a full refurbishment, as well as the reception and public areas. This is due to be complete by the end of 2016.
The transformation has included a full restoration of the Evelyn Suite, Wotton's principal event space. It now includes high speed outdoor wi-fi, so delegates can make the most of the Wotton House estate for corporate team building programmes and drinks receptions.
De Vere Wotton House has 20 meeting rooms in total, equipped with state-of-the-art event technology including free hi-speed wi-fi.
Leisure facilities at De Vere Wotton House include a gym, indoor pool, sauna, steam room and tennis courts.
De Vere Wotton House is at the heart of a 17th century Dorking estate and is around ten minutes from Junction 9 of the M25.
The refurbishment of De Vere Wotton House is part of a wider £50 million investment project in the De Vere country estate hotels portfolio, creating a 'new look' De Vere brand, which is due to launch in Spring/Summer 2017. De Vere Wotton House will be one of around 20 country estate hotels and executive centres in the UK under the De Vere brand, each with a historic mansion at its heart.