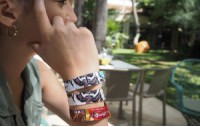 Spanish-based hotel group, Meliá Hotels International, has developed a new bracelet designed to serve guests as a room key.
The new bracelet has a Bluetooth connection to the Meliá App which allow guests to unlock the door to their room just by placing the bracelet next to the lock.
The bracelet also allows access to all of the services offered by the hotel, such as paying for meals in the restaurant or treatments at the spa.
The bracelet is completely waterproof so they can keep it on whilst swimming in the hotel pool.
André P. Gerondeau, Chief Operating Officer of Meliá Hotels International, explains: "we began to investigate how we could make it easier for guests to move freely around all the services and spaces offered by the hotels. The answer came through Oracle, who helped us develop the "Meliá bracelet" in record time and meeting all our needs and expectations."
Details: https://www.meliahotelsinternational.com/en/press-room/07232018/new-melia-bracelets-developed-oracle-innovation-and-convenience-freer-and-safer
Details

Published: 19 August 2018
Hits: 6276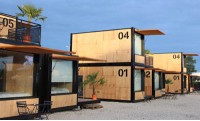 Accor Hotels group has judged its pilot mobile accommodation concept a success.
This follows trials of the group's 'Flying Nest' concept at various cultural, sporting and artistic events throughout France.
The Flying Nest accommodation uses converted marine containers, ensuring quick and easy transportation and assembly of the modules.
The mobile guestrooms offer a functional and pleasant experience. Each unit is decked out with all the comforts of a modern hotel room including a private bathroom, air-conditioned living area and wi-fi connection. The units include a patio and large windows.
Accor's Flying Nest concept is now set to launch providing temporary accommodation needs where hotel capacity is at saturation point.
So far Flying Nest has flown no further than France but we await its arrival in the UK.
Details:http://press.accorhotels.group/accorhotels-launches-a-new-ephemeral-and-mobile-accommodation-concept/
Details

Published: 19 July 2018
Hits: 4338

InterContinental Hotels Group, IHG, is celebrating the opening of its 1000th hotel in the Europe, Middle East, Asia and Africa (EMEAA) region.
The just-opened InterContinental Phu Quoc Long Beach Resort in Vietnam marks the milestone.
The 1000 hotels are spread across eight brands, working in partnership with more than 500 hotel owners.
IHG has a further 312 hotels in the development pipeline all set to open in the next 3-5 years.
IHG is also planning to roll-out 'voco', the latest addition to their brand lineup with up to 200 voco hotels opening globally over the next 10 years.
In the UK IHG has recently acquired a 51% stake in Regent Hotels and Resorts. It plans to introduce the brand portfolio at the top end of the luxury hotel sector. Currently there are six properties in the Regent Hotels portfolio. IHG plan to increase this to over 40 hotels in key global gateway city and resort locations.
Details: https://www.ihgplc.com/en/news-and-media/news-releases
Details

Published: 25 June 2018
Hits: 4190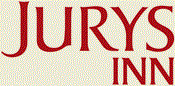 Jurys Inns has joined forces with disability charity, Scope, as its corporate charity partner for the next two years.
During the course of the partnership, Jurys Inn and Scope will work together to change attitudes towards disability and help ensure all disabled people have equality and fairness.
Jurys Inn will hold fundraising events at all of its hotels to engage and inspire its employees and customers to raise funds for the charity and awareness in the community.
The partnership will focus on raising awareness of the barriers disabled people face to entering fulfilling employment, such as negative attitudes towards disability in the workplace.
In addition to its partnership with Scope, Jurys Inn will be working with Capability Scotland, Rehab Group (Ireland) and The Cedar Foundation (Northern Ireland) to ensure that it is making a positive difference in all the communities it serves.
All money raised by Jurys Inn and its customers will be distributed between the four charities.
Details: https://www.jurysinns.com/press_and_media
Details

Published: 25 June 2018
Hits: 4377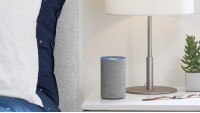 Staying in a hotel is set to become more automated.
This follows news that Amazon has partnered with Marriott International to help increase guest access to the hotel's amenities using Alexa, its voice-activated device.
Amazon has developed a version of Alexa specifically for hotels.
Guests will be able to call on Alexa for services rangingfrom ordering room service, requesting housekeeping, booking a spa treatment, playing music and adjusting the lighting and temperature in their rooms,to requesting housekeeping or calling a concierge for dinner recommendations - all without the hassle of picking up the phone.
The partnership is set to start this summer.
The Marriott Group will put Alexa devices in certain Marriott, Westin, St Regis, Aloft and Autograph Collection properties in the US.
The service will be available by invitation to other hotel chains.
Details

Published: 21 June 2018
Hits: 5609