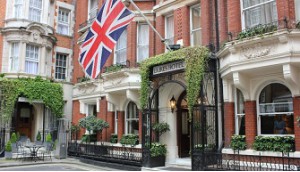 The five-star Dukes London Hotel in St James's is planning a multi-million pound refurbishment.
Dukes London will begin upgrading its meeting rooms this November, followed by a number of its 90 bedrooms and suites in January, as well as public areas including the Drawing Room.
Dukes London will also upgrade its Duchess rooms, which are aimed at the female solo traveller.
Dukes London is planning to introduce a new all-day casual dining concept under executive head chef Nigel Mendham.
Dukes London is owned by Dubai-based Seven Tides Hospitality. They are planning to open Dukes Oceana hotel in Dubai in December.
Details: https://www.dukeshotel.com/