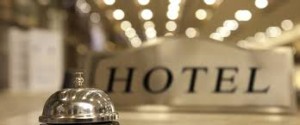 The average hotel room rates in major UK cities have fallen by up to 20% during the third quarter of 2016 compared with the same period last year – according to a report by Hotel Reservations Service (HRS).
Cardiff experienced the largest fall of 20%, followed by a 17% fall in Edinburgh, a 16% drop in Bristol and an 8% drop in Birmingham. In the north-west Manchester saw room rates fall by 10% whilst Liverpool's rate dropped by 15% during the quarter.
It is no great surprise to discover that London is still the most expensive city in which to stay in the UK with an average night's stay at £153, but even its rate dropped by 14% compared with the same period last year.
It is the opposite story in mainland Europe with the majority of key cities seeing a steady rate rise in Q3 2016 against the same period in 2015.
The fall in prices is expected to make the UK a more attractive and cost effective destination for both business and leisure travellers.