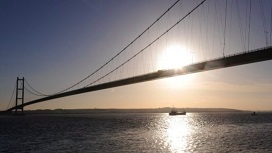 Plans have been unveiled to create a visitor centre with a platform at the top of the Humber Bridge's north tower in Hull. The viewing platform would be accessed by a glass-encased elevator.
The development would also include a restaurant, a 60-bedroom hotel as well as office space as part of a wider mixed-use scheme.
If the plans are approved, construction work is expected to start later in the year, with the project scheduled to open by the end of 2017.