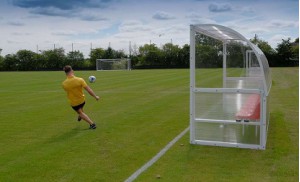 Hallmark Hotels are currently working through a £6million refurbishment and investment programme across all their hotels.
The programme includes the meeting rooms, bedrooms and restaurants
The investment also includesa new professional football training pitch within the 157 acres of grounds of the Hallmark Hotel The Welcombein Stratford-upon-Avon (picture).
Other developments include:
11 new superior double bedrooms at Hallmark Hotel London Chigwell Prince Regent.
22 refurbished bedrooms at Hallmark Hotel The Queen, Chesterincluding three new bedrooms.
A 31-bedroom refurbishment programme underway at Hallmark Hotel Preston Leyland.
A new bar and refurbished leisure facilities at Hallmark Hotel ManchesterAirport.
Meeting room, reception and restaurant refurbishment underway at Hallmark Hotel Liverpool South.
Details: https://www.hallmarkhotels.co.uk/explore-hallmark-hotels/investments-at-hallmark-hotels/