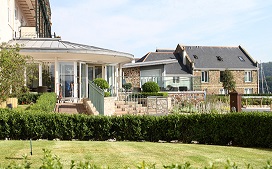 Dart Marina Hotel and Spa in Dartmouth starts the final stages of its redevelopment this October. The £2.5million investment will see the south wing of the hotel converted into 16 new bedrooms and suites. The work is expected to last throughout the winter until Easter 2015 and the hotel will be operating as normal during the development.
The Dart Marina Hotel and Spa currently has 49 bedrooms, an award winning restaurant and a spa featuring an indoor pool, sauna, steam room and fitness centre.
The Dartmouth Marina overlooks Dartmouth Marina and the River Dart Estuary in south Devon.
Details: www.dartmarina.com