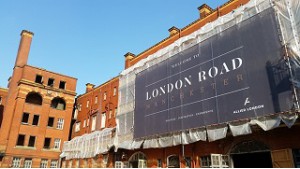 The latest set of plans for the redevelopment of London Road Fire Station in central Manchester have just been released. For years the former owners of this Grade II-listed building, Britannia Hotels, were planning its conversion into a luxury hotel - but nothing ever happened.
New owners have now outlined a mixed-use scheme for the building which sits alongside Manchester Piccadilly station.
The basement and ground floors would feature restaurants, bars, a spa, a cinema, workspace and a digital gallery with event space in the external courtyard. The upper three levels would contain a boutique hotel as well as apartments, workspace and a restaurant.
The operator of the boutique hotel element is expected to be named this summer.
The public will be invited to comment on the plans. This will be followed by a formal planning application. In the meantime hotel and meeting bookers still have around a dozen hotels to select, all within a five minute walk of Piccadilly station.
Details: https://www.insidermedia.com/insider/northwest/hotel-only-part-of-london-road-vision-ingall?utm_source=northwest_newsletter&utm_campaign=northwest_news_tracker&utm_medium=property_article