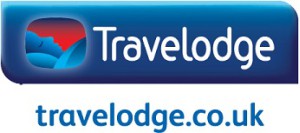 One of the joys of the early New Year is perusing the Travelodge list of items left behind by guests.
The group has just published its latest list – and with 542 hotels throughout the UK it is some list.
As usual it contains many 'unusual' items. Who, for example, could absent-mindedly forget to pick up their mother-in-law on check-out. It was a new bride staying at York Central Travelodge. She only realised when she got home that she forgot her most important new family member.
Another bride staying at Birmingham Bullring left the hotel without her diamond Mangala Sutra which is an Indian wedding necklace with the same significance as a wedding ring.
The hotel manager at Manchester Trafford Park Travelodge got quite a shock when a 'Starchaser' space rocket was discovered at thehotel.
A pilot, from a well-known airline, was in such a rush to get to the airport that he left his pilot's licence at Gatwick Airport Travelodge.
One superstitious business man had to take a day's holiday to come back from the Netherlands to collect his rare Montblanc, Meisterstück Solitaire Skeleton Fountain Pen worth £8,000 as he said he could not sign any paper work without his lucky pen.
An American stockbroker left London Liverpool Street Travelodge without his briefcase which contained over £500,000 worth of share certificates for a client.
See the full list: https://www.travelodge.co.uk/press-centre/press-releases/Starchaser-Space-Rocket-WW2-Bravery-Medal-Diamond-Mangala-Sutra-pilot%E2%80%99s