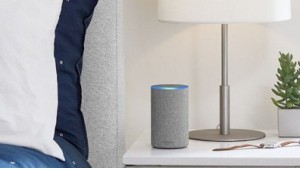 Staying in a hotel is set to become more automated.
This follows news that Amazon has partnered with Marriott International to help increase guest access to the hotel's amenities using Alexa, its voice-activated device.
Amazon has developed a version of Alexa specifically for hotels.
Guests will be able to call on Alexa for services rangingfrom ordering room service, requesting housekeeping, booking a spa treatment, playing music and adjusting the lighting and temperature in their rooms,to requesting housekeeping or calling a concierge for dinner recommendations - all without the hassle of picking up the phone.
The partnership is set to start this summer.
The Marriott Group will put Alexa devices in certain Marriott, Westin, St Regis, Aloft and Autograph Collection properties in the US.
The service will be available by invitation to other hotel chains.