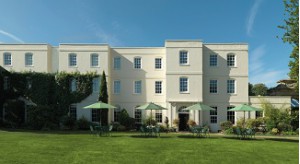 Sopwell House, the Georgian country house hotel in St. Albans is planning further refurbishment at the end of 2014 and into 2015.
A £1.5milion investment so far this year has seen the refurbishment of the ground floor meeting and events area as well as the boardroom-style meeting rooms on the first floor of the hotel. Both areas have been finished in a modern contemporary style with new furnishings and new meetings technology installed, including 80" internet-ready HD televisions with plug-in-and-play connectivity.
Sopwell House is located in Cottonmill Lane, St Albans with good access to both the M25 and the M1 motorways.
Details:
www.sopwellhouse.co.uk