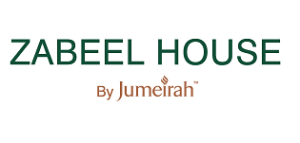 Jumeirah, the luxury hotel group, has launched a second hotel brand: 'Zabeel House by Jumeirah'.
The collection of hotels under the Zabeel House by Jumeirah brand will focus on locations at the heart of 'interesting and exciting' neighbourhoods.
The hotels will be 'high on design but low on complexity'.
The core market for Zabeel House by Jumeirah will be the business and leisure sectors as well as appealing to the 'curious traveller'.
Five management agreements have already been signed including a property in the UK as well as in the United Arab Emirates and the Kingdom of Saudi Arabia.
Jumeirah Group currently operates 19 Jumeirah branded hotels in Europe, the Middle East and Asia.
Existing Jumeirah properties in the UK include the five-star Jumeirah Carlton Tower in central London, the boutique-styled Jumeirah Lowndes Hotel in Belgravia and Grosvenor House Suites by Jumeirah Living also in central London.
Details: https://www.jumeirah.com