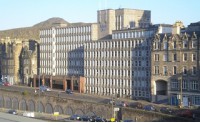 Jurys Inn has announced a £32million investment at its hotel in Edinburgh's Old Town.
The existing 186 bedrooms will be revamped and the building expanded to the rear as part of a redevelopment which will include 101 additional bedrooms.
The plan includes the conversion of a nearby listed building into a new 131-bedroom NYX Hotel Edinburgh, the first of its kind in the UK.
The new NYX Hotel Edinburgh is a 'lifestyle concept hotel' and whilst it is part of the Israeli-based Fattal Hotels stable it will be operated by Jurys Inn.
Development work is expected to begin in the first half of 2019.
Details: https://www.jurysinns.com/hotels/edinburgh
Details

Published: 23 August 2018
Hits: 4825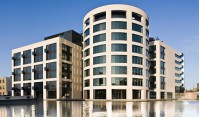 Kings Place Events in central London is currently refurbishing its Battlebridge Room in readiness for a re-launch in September to celebrate the King's Cross venue's 10
th
anniversary in October.
The Battlebridge Room overlooks Regent's Canal and features a private covered terrace offering a blank canvas space for a range of events from meetings, conferences, product launches, summer and Christmas parties.
The Battlebridge Room will reopen in the first week of September. Existing capacities of up to 400 guests for a reception, 220 for a dinner and 100 delegates theatre style will remain the same.
New key features include a built-in timber dance floor, a fully controllable lighting system with colour changing capabilities, three 75inch digital screens plus a new reception area and cloakroom facility.
Kings Place is a modern, purpose built venue in the heart of Kings Cross featuring a diverse selection of spaces, including two auditoriums, a canal-side banqueting room with private terrace, two private dining rooms, art galleries, a restaurant and a range of smaller meeting rooms –all equipped with state-of-the-art-technology.
Kings Place is a five-minute walk from Kings Cross and St Pancras International stations in central London.
Details: http://kingsplaceevents.co.uk/
Details

Published: 23 August 2018
Hits: 4538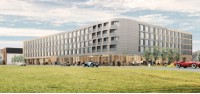 Plans have been published for a new hotel and apartment complex in Bicester in Oxfordshire.
The new five storey hotel is planned on the former RAF Bicester site. The air-base site is currently derelict.
Subject to planning approval, the new hotel would be located next to a 1936 C-Type hangar and share the same 56,000 sq-ft footprint.
The hotel would have 252 bedrooms. The ground floor would include a restaurant and bar plus leisure facilities including a swimming pool. The hotel would also have conference and events facilities.
A fifth-level atrium would showcase automotive-themed exhibitions and displays.
Other facilities planned at the former RAF site include a private recreational driving circuit as well as a 77-acre country park.
The project is still at the planning stage.
Details

Published: 22 August 2018
Hits: 4757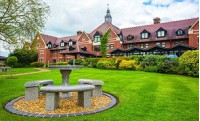 DoubleTree by Hilton Stratford on Avon officially opened on 21
st
August 2018.
The hotel, formerly The Stratford, has just undergone a £1.1million refurbishment prior to the rebranding.
DoubleTree by Hilton Stratford upon Avon has 102 bedrooms including seven suites.
Facilities include a modern British cuisine served in Quills Restaurant and a 24-hour lounge bar.
DoubleTree by Hilton Stratford upon Avon has seven meeting rooms, all with natural daylight. The largest room – the Ragley Suite – will accommodate up to 132 delegates theatre style.
Leisure facilities include a fully equipped fitness suite.
Doubletree by Hilton Stratford on Avon is located in Arden Street a few minutes' walk from the Royal Shakespeare Theatre and Stratford station.
Doubletree by Hilton Stratford on Avon joins 47 other hotels in the DoubleTree by Hilton portfolio in the UK.
Details: http://doubletree3.hilton.com/en/hotels/united-kingdom/doubletree-by-hilton-stratford-upon-avon-BHXSADI/index.html
Details

Published: 23 August 2018
Hits: 4624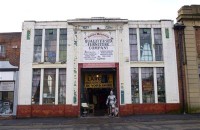 The Banana Warehouse site in the centre of York is set to be transformed into a new hotel.
The site until recently housed a second-hand goods shop – a firm favourite amongst locals and visitors alike.
Hotel developer and operator Axcel Group Ltd is developing plans for a new 158-bedroom Courtyard by Marriott hotel on the site.
The new hotel will range from three to five storeys and whilst it will be a contemporary design the banana warehouse facade on the front of the existing building will be retained.
A public consultation on the hotel plans was held in York earlier this month.
Details

Published: 22 August 2018
Hits: 4431