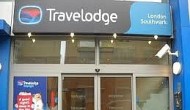 Travelodge has just published its list of the most bizarre requests that some of its 18 million customers have asked whilst staying in one of its 523 UK hotels during the last 12 months.
The Travelodge hotel teams receive thousands of strange requests every year and the oddities range from:
Can you get me a Unicorn to carry my wedding proposal and engagement ring to my girlfriend?
Can you get a white stallion horse to take me to my wedding ceremony?
Where can I find a good Liverpool tart?
What kind of cheddar cheese is the Cheddar Gorge made from?
Can you move my room to the roof so I can sleep under the stars?
Do I need a passport to go to Scotland?
What time do the Dinosaurs come out at the Jurassic Coast?
Can you give me directions to Peter Rabbit's burrow?
Can you arrange for me to be woken up by the sound of bagpipes?
For the full list of requests - Details: https://www.travelodge.co.uk/press-centre/press-releases/Travelodges-annual-bizarre-requests-2016