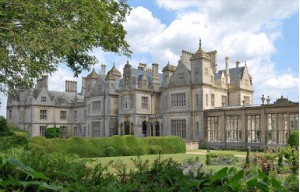 Talash Hotels, the new owners of Stoke Rochford Hall hotel in Grantham, have published major refurbishment plans for the Grade I-listed building.
The aim is to transform Stoke Rochford Hall from a three to a four-star rated hotel.
Stoke Rochford Hall currently comprises 96 bedrooms, a restaurant and terrace bar plus a leisure club adjacent to an 18-hole golf course.
Redevelopment plans will see an additional 50 bedrooms added as well as refurbishments to the existing rooms.
The Talash Hotels Group now operate nine individually styled hotels in Warwickshire, Derbyshire, Cheshire and the West Midlands.
Details: http://www.talashhotels.com/