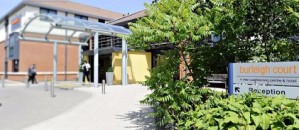 In April 2018, Loughborough-based Imago Venues will start the first phase of a multi-million-pound refurbishment of the 186-bedrooms Burleigh Court, the group's flagship four star hotel and conference centre.
All 186 bedrooms will be modernised with new décor, furniture, furnishings and updated shower rooms.
The refurbishment will take place in several phases and the hotel will remain open-as-usual throughout the works.
Imago Venues also plan to upgrade the conference and meeting facilities at Burleigh Court.
Burleigh Court has 24 meeting rooms in total with ten main training rooms, the three largest of which will seat between 110 and 200 delegates theatre style. These are supported by 14 syndicate rooms.
Leisure facilities include a swimming pool, sauna, steam room and spa plus a Technogym.
Burleigh Court is located on the Loughborough University campus in the East Midlands – between Loughborough and Leicester and with good access to the M1.
Burleigh Court together with The Link Hotel, Holywell Park Conference Centre and the Loughborough University Campus are all part of Imago Venues.
Details: https://www.burleigh-court.co.uk/