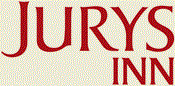 New research conducted by Jurys Inns has revealed a list of items which the Brits pack when travelling for work.
Tea and coffee tops the list – with a fifth of workers packing their own stash whilst on a business trip.
The second and third most popular items were respectively an alarm clock, and bizarrely, bed sheets and pillows.
The list is rounded off with cuddly toys, hot water bottles and framed pictures of pets. These accounted for 23% of comfort items to take.
However, whilst hotel guests may take their own sheets with them, up to 1 in 5 guests forget essential items like a toothbrush or toiletries. 12% of guests regularly forget their chargers.
With this in mind Jurys Inns have introduced 'Off the Shelf' lobby shops in their hotels. They are currently on site in twelve Jurys Inns and offer a range of the 'forgotten items' from toothbrushes to snacks.