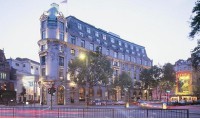 One Aldwych hotel in Covent Garden in central London is about to undergo an extensive refurbishment.
The refurbishment will see a redesign of all bedrooms and suites at One Aldwych plus the creation of four new one-bedroom suites.
Work will also incorporate a new-look hotel entrance, reception, events space, Lobby Bar and Indigo restaurant.
Refurbishment work is scheduled to start in October with the hotel remaining open until mid-January 2019. It will then close to complete the refurbishment prior to a planned reopening in mid-March 2019.
Details: https://www.onealdwych.com/
Details

Published: 21 August 2018
Hits: 3571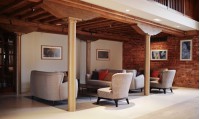 The Manchester Marriott Victoria & Albert Hotel has just completed a £500,000 refurbishment.
The renovation of the hotel's reception and lobby, alongside its conference foyer and bar area, has created a new hotel entrance.
The Grade II-listed Manchester Marriott Victoria & Albert Hotel has 148 bedrooms, a restaurant and lounge bar plus nine meeting and events rooms with the largest seating up to 360 delegates theatre style.
Marriott Victoria & Albert Hotel overlooks the River Irwell on the edge of Spinningfields in the centre of Manchester.
Details: https://www.marriott.co.uk/hotels/travel/manva-manchester-marriott-victoria-and-albert-hotel/
Details

Published: 30 July 2018
Hits: 1279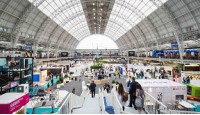 Plans have been unveiled for a £700million overhaul of the Olympia exhibition centre in London. The 130-year-old listed arched glazed exhibition centre is to be refurbished and modernised.
Plans include a new 1,500-seat theatre plus a cinema and a conference centre. The plans also include two hotels, a co-working office and a studio block plus restaurants as well as 2.5 acres of new public space alongside and above the existing buildings.
The existing main halls would be modernised and a new mezzanine levels would be added.
The delivery hub would also be moved underground for the convenience of the exhibition organizer as well as to improve traffic flow on Olympic Way.
The refurbishment and extension plans have been drawn upby design studio Heatherwick Studio.
The project will be phased and is expected to take around four or five years to complete.
Olympia had, until recently, competed with Earls Court for conference and events business in west London before the demolition of Earls Court in 2015. Now Olympia competes with ExCeL in London's docklands as one of the big two exhibition and events centres in London.
Details

Published: 05 July 2018
Hits: 1163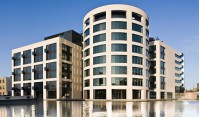 The private events spaces at Kings Place in central London are about to undergo a £1.5million refurbishment this summer.
The Battlebridge Room –the large canal-side events space - will be restyled over the summer and re-launched with a new look in September, just before the venue's 10th birthday celebrations in October.
New key features include a built-in timber floor, a fully controllable lighting system with colour changing capabilities, three 75inch digital screens plus a new reception area and cloakroom facility.
Since opening in 2008, Kings Place has established itself as a leading conference and events space providing all catering, AV and production services in-house for a variety of events from a large scale conference with exhibition stands to drinks receptions, boardroom meetings and private dinners.
Kings Place is located in the heart of Kings Cross in London with views over the Regent's Canal - a short walk from London Kings Cross / St Pancras mainline and tube stations.
Details: https://www.kingsplace.co.uk/
Details

Published: 19 July 2018
Hits: 1276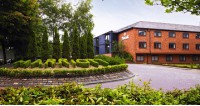 A multimillion-pound refurbishment of the Manchester Airport Marriott Hotel is currently underway.
he refurbishment will see the upgrading of all 215 bedrooms plus the creation of a new open-plan reception area and a new restaurant.
Meeting and banqueting facilities at Manchester Airport Marriott Hotel are also being upgraded and modernised with the addition of a new business lounge.
The renovation process is set to complete in September 2018.
Manchester Airport Marriott Hotel has twelve main meeting and events suites with the largest accommodating up to 160 delegates.
Manchester Airport Marriott Hotel is located just off the M56 at junction 6. It is around 3km from Manchester International Airport.
Details: https://www.marriott.co.uk/search/findHotels.mi
Details

Published: 04 July 2018
Hits: 1347