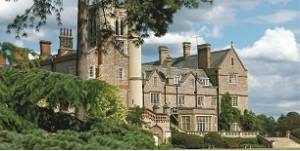 De Vere Venues has just completed a £350,000 refurbishment at De Vere Venues Horsley Park in Surrey.
The renovation programme involved a complete overhaul of Horsley Court which makes up one third of the mix of historic and modern buildings which comprise the 70-acre country house estate.
Horsley Court's two main conference suites, single meeting room and nine syndicate rooms have each been upgraded with new flooring, LED lighting panels, in-built audio-visual and technical equipment.
The refurbishment includes the lobby and reception area as well as the 47 bedrooms within the building which have now been equipped with LED Freeview flat-screen televisions.
Overall meeting facilities at De Vere Venues Horsley Park now total 180 bedrooms, 47 meeting rooms for up to 180 delegates, onsite parking for 200 cars and 30MB free wi-fi.
Additional facilities include a restaurant and bar plus a health & fitness club with gym, indoor swimming pool and a 5-a-side football pitch.
De Vere Venues Horsley Park is located in East Horsley, Surrey with good access to the M25. It is one and a half miles from the Horsley station with two trains an hour to London Waterloo and equidistant between London Heathrow and London Gatwick airports.

Details: www.deverevenues.co.uk