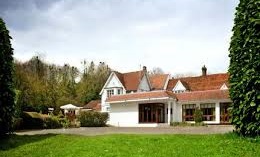 Aubrey Park Hotel in St Albans is planning a £2million investment in new conference rooms which are expected to open in spring 2016. Aubrey Park Hotel, which has only recently completed a £3million refurbishment, has also been granted four-star status by the AA.
The new meeting facilities will enable Aubrey Park Hotel to host meetings for up to 250 delegates in future. The investment will also see a complete refurbishment of the existing meeting facilities including the Garden Room plus the addition of a new gym.
Aubrey Park Hotel is a Grade II-listed, independent country hotel adjacent to the remains of an Iron Age Hill Fort, which the hotel plan to open up to the public.
Aubrey Park Hotel is located between St Albans and Hemel Hempstead, three miles from the M1, five miles from Hemel Hempstead station and nine miles from Luton Airport.
Details: www.aubreypark.co.uk