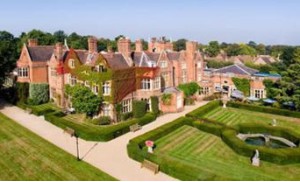 Warren House in Surrey has completed a £300,000 revamp of its London Room.
The London Room has been totally re-designed with air conditioning and new equipment fitted as well as new flooring installed.
The London Room is one of nine meeting and events rooms at Warren House. It will accommodate up to 100 delegates.
All meeting rooms at Warren House are equipped with data-projectors, flipcharts and stationery.
Wi-fi is complimentary throughout the hotel.
Warren House is a Grade II-listed Victorian manor house with 46 stylish and individually designed bedrooms plus a restaurant and bar.
Warren House is a five-minute walk from Richmond Park in Surrey and ten miles from central London.
Details: http://www.warrenhouse.com/