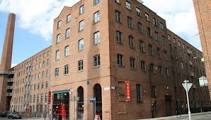 My mother bought 'Fifty Shades of Grey' thinking it was a book about cloud formations in Lancashire. I went to the International Anthony Burgess Foundation in Manchester expecting to find a library devoted to the works of the said author. I can't speak for my mother's reaction but I was delighted when I discovered the Foundation also has a very good conference facility. It just goes to show you can't judge a book by its cover.
The International Anthony Burgess Foundation encourages interest in the life and works of Anthony Burgess, best known as the author of 'A Clockwork Orange' and who was one of Manchester's finest novelists.
The International Anthony Burgess Foundation is located in a former mill building in the centre of Manchester. The mill has been fully modernised with the original architectural features retained. In addition, Burgess's own furniture and musical instruments provide an authentic, atmospheric backdrop.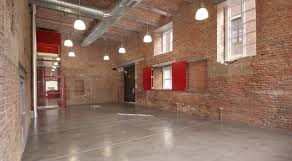 The Engine House is the main event and performance space and will seat up to 100 delegates theatre style in comfort. Facilities include a modular stage and stage lighting; a PA system, lectern and microphones plus a mixing desk and facility to record events. An 8ftx6ft fast-fold screen for front and back projection is available with a multi-media projector. Wi-fi is free of charge. There is a fully licensed bar and café in the building with really friendly staff – in short everything you need for a successful event.
The Engine Room together with a small lower-ground-floor breakout space, to seat around 15 delegates in comfort, is available daytime and evenings, seven days a week.
The Engine Room is a good comfortable working space with a high ceiling ensuring it is both bright and airy with direct access onto the street if required. The space has a full black-out facility. It is a good location for all kinds of events from conferences and workshops to meetings, lectures, readings and film screenings.
You will find the International Anthony Burgess Foundation just behind Manchester Oxford Road station, at the junction of Hulme Street and Cambridge Street – a two minute walk from the station. Parking facilities are not brilliant but the site of the former BBC buildings on Oxford Road provides parking, at least temporarily.
Construction of the Number One First Street project is in full swing across the road from the Foundation. This will include, amongst other developments, an 'Innside' branded hotel - the first one in the UK from Spanish-based Melia Hotels and scheduled to open sometime in 2015. The Palace Hotel and Holiday Inn Express are also very close and most of the Manchester city centre hotels are within easy walking distance.
Details: www.anthonyburgess.org