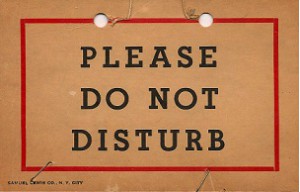 The days of being able to hang the 'do not disturb' sign on the door outside a hotel bedroom may be drawing to end.
Hilton Hotels have declared they will no longer allow their rooms to go unchecked for more than 24 hours at a time.
The change has been prompted by the Las Vegas shooting in the United States last October when a lone gunman was holed up in a hotel suite for three days with a 'do not disturb' notice on the door, before opening fire on the crowds in the plaza below, killing 58 people.
Hilton now reserves the right to visually inspect all guest rooms every 24 hours.