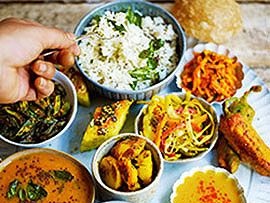 Jamie Oliver has just launched a new cookery school in the Westfield Centre Shepherd's Bush in London.
Jamie Oliver Cookery School offers a variety of cooking classes from sushi making and Vietnamese street food, to pasta making and improving one's knife skills. The classes range from hour-long sessions to a full day course.
Jamie Oliver Cookery School has two self-contained teaching rooms which can each accommodate up to 22 people – or 44 people when the rooms are joined.
The school also offers a cocktail-making station for up to 60 people looking for a master-class in mixology.
The lessons are designed to be informative and hands-on, 'but easy-going so you can enjoy yourself while you learn' - a fun teambuilding event.
Jamie Oliver Cookery School is located within Jamie's Italian Restaurant at Westfield.