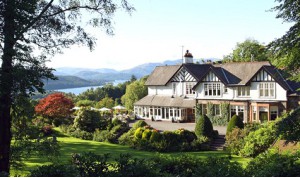 Linthwaite House Hotel in Windermere in the Lake District has reopened following completion of a £10 million, twelve-month-long refurbishment programme.
Linthwaite House now has 30 newly renovated bedrooms plus a new bar and an extended conservatory.
Six new suites with floor to ceiling windows have been created and they will open this autumn.
Linthwaite House was built as a five-bedroom family house at the turn of the twentieth century. It was converted into a hotel in 1969.
Linthwaite House is now part of the Leeu Collection, a luxury hotel group owned by Indian entrepreneur Analjit Singh.
Linthwaite House is situated in the South Lake District, a 25 minutes' drive from Junction 36 of the M6 motorway.
Details: https://www.linthwaitehouse.com/