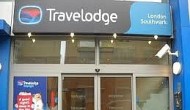 One of the highlights of the New Year is the annual list published by Travelodge of unusual items left behind in their bedrooms during the year.
In Manchester, for example, a trio of prosthetic legs each with one designer shoe, were left behind. Amazingly, it must have slipped an owners mind that they had inadvertently left their Mercedes AMG car behind at the Oxford Abingdon Road Travelodge.
I can understand someone leaving their set of annual corporate accounts behind but not a necklace made from £50.00 notes!
The top ten most popular items left behind in Travelodge hotels during 2016 included:
• Chargers for mobile phones and electronic devices such as laptops
• Tablets
• Mobile phones
• Business papers / notepads / presentations
• Teddy bears
• Toiletry bags with contents
• Sat nav
• Pyjamas
• Socks and ties
• Books
Oher more unusual items included:
Coventry: Sikh ceremonial helmet and shield
Cardiff: British Blue Shorthair cat called Yoda
Canterbury: Antique stained glass window
Bradford: Necklace made from £50 notes
Huddersfield: Brass octagonal gramophone which had just been repaired to its full glory
London Covent Garden: Barristers Forensic wig & gown
Harrogate: Shih Tzu called Harold
Heathrow Terminal 5: Keys to a haveli (mansion) in Deli India
Chester Central: A large vintage cuckoo clock
Bicester: Swarovski encrusted waving cat – good luck charm
London Aldgate East: Gold portrait of Elvis Presley
Edinburgh Central: A forty year old teddy bear belonging to a CEO
Cambridge Central: Littmann stethoscope
Newcastle: 3ft Cheetah ornament
Birmingham Newhall Street: Suitcase of rupees
Portsmouth: Monkey puzzle tree
Leeds: Film footage from a documentary TV programme
Dundee Strathmore: A family of three generations of garden gnomes
London Docklands: Three piece Tom Ford suit
Liverpool Strand: Wedding cake in the design of a Disney castle
Burford, Cotswolds: A pair of 4ft pillars covered in fresh white roses
Blackpool South Shore: 4ft stick of rock
Bath: Wedding vows from the 1950s
Manchester Central: Scrapbook of Coronation Street memorabilia
Portishead: Suitcase of invoices that need to be posted out to customers
Southampton Central: Round the world cruise ticket
All items left behind in Travelodge hotels which have not been claimed within three months are donated to local charity shops