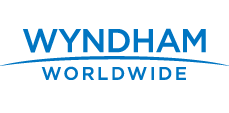 Wyndham hotel chain is to launch the 'Trademark Hotel Collection' - a new brand for three- to four-star independent hotels.
Wyndham claim that the Trademark Hotel Collection is "designed for independent entrepreneurs who have built an iconic hotel and are looking to boost its distinctive legacy with unmatched support. The brand invites hoteliers who operate landmark, three- and four-star hotels to maintain their individual spirit while taking advantage of Wyndham's scale, distribution, services and loyalty program".
Wyndham has more than 50 hotels lined up to join Trademark Hotel Collection - both existing properties and new-builds in urban centres around the world.
Trademark Hotel Collection is the company's 19th hotel brand. The group already operates hotels under the Wyndham Grand, Ramada and Days Inn badges.
Details: http://www.wyndhamworldwide.com/news-media/press-releases/it%E2%80%99s-time-trademark-wyndham-makes-its-mark-soft-brands-trademark-hotel