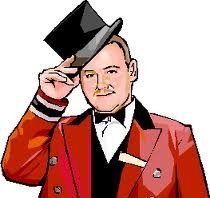 Virtual Reality to replace The Concierge?Technology experts are touting the concept that virtual reality is the next 'breakthrough technology' - and it could be coming to the hotel world very soon.
As the technology becomes more widel adopted, hotels will need to not only understand how VR is being used, but also how it could be implemented. This includes experimenting with new concepts such as a virtual concierge or virtual attractions.
It is claimed that guest expectations have shifted in the past several years. They now expect a higher level of service. One way to provide that service is through a knowledgeable concierge who can recommend activities – hence create a virtual concierge that allows guests to not only hear and read about services, but experience them first-hand.
Guests interested in spa services, for example, could consult with the virtual reality concierge and be provided with a VR experience of various spa amenities or spa services. A guest looking to make a dinner reservation could have an inside look at the hotel or nearby restaurant options.
Is this the end of the concierge as we know them? Details