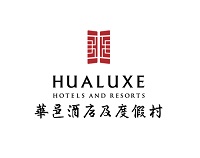 IHG has announced the location of its first two Hualuxe Hotel and Resort properties in China. 'Hualuxe' is the IHG hotel brand specifically designed for Chinese consumers, first launched in 2012.
The first hotel will be Hualuxe Nanchang High Tech Zone located in Nanchang, the capital of the Jiangxi Province in southeast China. The hotel is situated between the 39th and 56th floor in one of the city's tallest buildings and will feature a sky lobby overlooking the city. The hotel will have 281 bedrooms, three restaurants plus conference and banqueting facilities.
The second will be Hualuxe Yangjiang City Centre located in the heart of Yangjiang overlooking Yuanyang Lake in China's Guangdong Province. The hotel will have 282 bedrooms, a range of restaurants plus conference and banqueting facilities.
IHG has 24 Hualuxe Hotels in the pipeline in 20 cities across China including Beijing, Shanghai and Chengdu. All 24 hotels are due to open over the next three to five years. The group also has plans to introduce the brand into key international destinations including London and New York.
Details: www.ihgplc.com