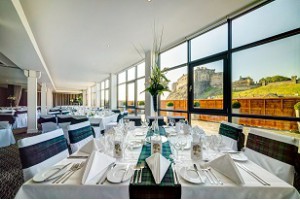 Apex Hotels Group is to invest £12million in refurbishment works across its four-star portfolio – with work on some properties already underway.
The announcement comes following the recent completion of a £1.5m refurbishment at Apex City of London Hotel which has included a new restaurant and spa.
Apex Temple Court Hotel – also in London – will continue its £6million refurbishment which includes a 20-bedroom extension.
Apex's planned programme of refurbishment will mean improvements to three of its Edinburgh Hotels – Grassmarket, Haymarket and Waterloo Place – as well as Apex City Quay Hotel & Spa in Dundee.
Work is already under way at Apex Grassmarket Hotel (picture). All 169 bedrooms are being transformed. In addition, the hotel's decking area, with views towards Edinburgh Castle, will also be updated, as well as the hotel's conference and events facilities.
Apex City Quay Hotel & Spa in Dundee is also undergoing a full refurbishment of its 151 bedrooms and suites. The public areas, along with gym and spa will also be revamped.
Apex Hotels operates ten four- star contemporary hotels in London, Edinburgh, Glasgow, Dundee and Bath.
Details: https://www.apexhotels.co.uk/