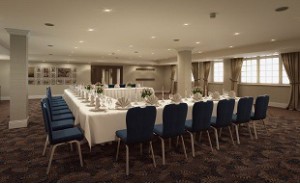 The Victory Services Club (VSC) in central London will be launching its newly refurbished Trafalgar and El Alamein Suites next month.
The El Alamein Suite is slightly the larger of the two seating up to 100 delegates theatre style. Both suites combined will accommodate up to 200 delegates.
The suites will be available for conferences, meetings and receptions.
The Victory Services Club is a private members club for retired and serving members of the Armed Forces. It is located in Seymour Street near Marble Arch. As well as a range of eight meeting and events rooms, the VSC also has 202 'affordable' bedrooms.
Details: http://www.vsc.co.uk/