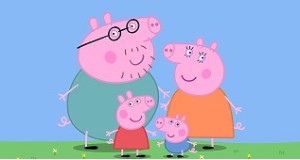 Calling all parents and grandparents. If plans go ahead you will shortly be able to stay with your children and grandchildren in a Peppa Pig Hotel.
The first new Peppa Pig attractions are planned to open within existing Merlin resorts in 2018, with a standalone attraction due to open in 2019.
The owner of Madame Tussauds and Alton Towers has unveiled a deal to roll out new Peppa Pig attractions worldwide.
Peppa Pig, in case you didn't know, is one of the world's leading pre-school brand properties with over 1,000 licensees across 60 countries. The popular television programme is broadcast in 180 territories in 40 different languages.
It is the intention of Merlin's creative team to 'develop these new concepts which will complement our existing brands and extend our reach into the important pre-school market.'
What would Daddy Pig make of Peppa's entrepreneurial spirit – we wonder?