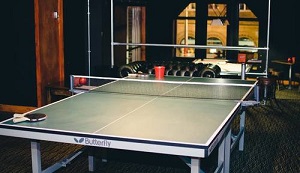 Roxy Ball Room will open their third site in Huddersfield. It will join Roxy Ball Room bars in Leeds and Liverpool.
Like the Roxy Ball Rooms in Leeds and Liverpool, the new outlet will offer a combination of ping pong, pool, pizza and cocktails. It will also feature a cool, contemporary interior exposed brick and pipe work plus a large outdoor terrace.
Private rooms will be available for corporate hire.
Roxy Ball Room Huddersfield is due to open on Thursday May 26 2016.
Details: http://www.roxyballroom.co.uk/huddersfield-coming-soon/