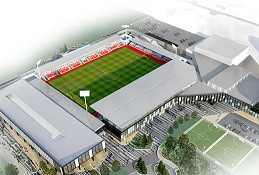 Stadium meeting space news: York City: Construction work is expected to start in May 2015 on the new York Community Stadium which will provide a joint future home for both York City Football Club and the York City Knights Rugby League Club. The 8,000-seat stadium will be located in the Monks Cross area of the city alongside a major retail park.
Facilities will also include a swimming pool, gym and artificial football pitches as well as providing extensive conference, meeting and banqueting space. The stadium should be complete by late 2016.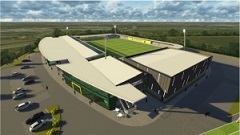 Stadium meeting space news: Boston United: Non-league football club Boston United have gained initial approval from the local council for a £100million mixed-use project, which will includes a new 5,000-seat community stadium plus an all-weather 3G pitch for community use as well as conference and banqueting facilities.Boston United hope the new stadium will be completed in time to move from its current ground for the start of the 2017/18 football season.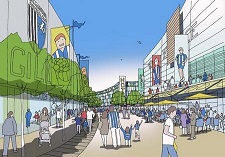 Stadium meeting space news: Gillingham FC: Gillingham Football Club has published plans for a new stadium which will be more than double the size of its existing Priestfield stadium. It will accommodate up to 24,000 spectators and will be one of the biggest stadiums in League One. The proposed 40 acre site for the new stadium is at Mill Hill about a mile from the existing ground.
It will be opposite the University of Kent's Centre for Sports Studies, the club's training facilities and directly next to the Medway Dragons Rugby Club who would also use the facilities.
Other components include a hotel, a health club, a tennis academy and 300 homes.
Plans have been submitted to Medway Council.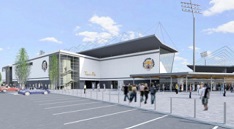 Stadium meeting space news: Castleford Tigers: Plans have been submitted for the £135million Five Towns Park development in Castleford. The development includes a 10,000-capacity stadium for Castleford Tigers Rugby League FC plus around 570,000 sq. ft. of retail space together with a 50-acre country park.
No conference and banqueting details planned in the new stadium have been published but we will 'watch this space' and report accordingly.
Subject to securing planning approval, contractors could be on site summer 2015 with completion of the project in 2017.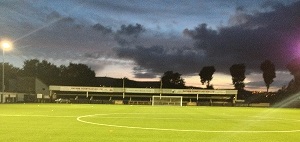 Stadium meeting space news: Merthyr Town FC: Merthyr Town Football Club in south Wales has been awarded a £1.8million grant to upgrade its Penydarren Park stadium. The grant will be used to transform the existing facilities with the addition of a new car park. Early 2015 will see the building of a new 130 seat event and banqueting space together with hospitality boxes and new changing rooms.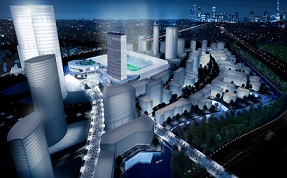 Stadium meeting space news: QPR FC: Queens Park Rangers Football Club is spearheading a major development plan on a brownfield site around Old Oak Common, near the site of Wormwood Scrubs prison in west London. Plans include a new 40,000-seat stadium, together with residential properties and community facilities. The club is aiming to create a "new destination" in London.
QPR is currently at the stage of delivering newsletters to homes and businesses in west London as part of the consultation exercise.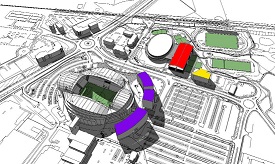 Stadium meeting space news: Bolton Wanderers FC: Bolton Wanderers Football Club's £100million plan to expand its Macron Stadium (formerly the Reebok Stadium) has been given the green-light. The plan includes construction of a new sports academy, a new 60-bedroom hotel and up to 200 apartments.
The plan includes a 32,000 sq. ft. extension to the Macron Stadium to increase the hospitality and administration facilities currently available on site.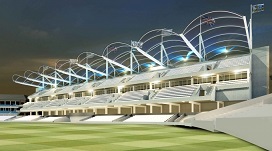 Stadium meeting space news: Headingley Leeds: Yorkshire County Cricket Club has published plans to revamp and extend Headingley Cricket Ground in Leeds increasing capacity from 17,000 to 20,000 spectators.
The Headingley masterplan will be a phased redevelopment of the ground over the next 20 years. It will include the installation of floodlights and the rebuilding of the North/South Stand and the adjoining the rugby ground, which will become the centrepiece of the project. A new pavilion over five levels will feature new corporate facilities.