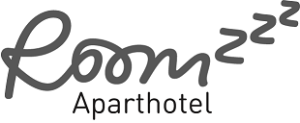 Plans have been submitted to build a new Roomzzz Aparthotel in Church Street in the centre of Liverpool with 114 apartments.
The new Roomzzz Aparthotel would be located between the second and seventh floors of the former George Henry Lee department store in Church Street. The space has been vacant since 2008.
The second floor would feature a reception, a grab-and-go pantry and a gym. Some of the apartments would lack windows because of the building's deep footprint.
Liverpool City Council has yet to set a date to consider the application.
In the meantime Roomzzz are expanding in three cities this autumn.
Roomzzz London Stratford is scheduled to open with 98 apartments on the doorstep of the Olympic Park and Westfield Shopping Centre.
Roomzzz Newcastle City will see an addition 74 apartments added to its existing 14.
Roomzzz Manchester Corn Exchange also opens this autumn with 114 apartments in central Manchester's Grade II-listed Corn Exchange building.
Details: http://www.roomzzz.com/