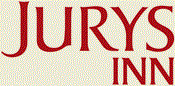 The fact that 93% of Brits help themselves to hotel items would probably come as no surprise to most people. Clearing the toiletries from the hotel bathroom is accepted practice –isn't it?
Research by Jurys Hotels confirms that it is toiletries which topped the list of 'taken' items followed by stationery (17%), slippers (9%), towels (8%) and hotel tableware (4%) amongst the list of top desirable items to take home.
Comparatively, 42% of French claimed to never have pinched anything and nearly half of Germans said the same (48%).
The latest guest research conducted by Jurys also reveals that whilst tipping is deemed the norm when it comes to common British courtesy, one in 10 Brits never leave a tip – with hotel and bar staff less likely to be given extra cash for their services.
Read the Jurys Hotels 'behind the scenes' report: https://www.jurysinns.com/press_and_media