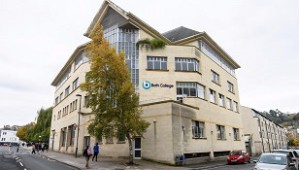 Dominvs Group, a property development company which operates range of hotels across the UK, are planning to turn an existing building in Bath into a new hotel.
The Allen Building in James Street West is currently being used by Bath College. The Dominvs development scheme would convert this into a 206-bedroom hotel.
The scheme would also include a café, restaurant and bar, along with a gym which would be open to members of the public.
Dominvs are launching a consultation in the near future where members of the public can go along to an exhibition to learn more about plans and designs.
If the project goes ahead the new hotel will join the Apex City of Bath Hotel and Premier Inn Bath City Centre, both already embedded in James Street West.