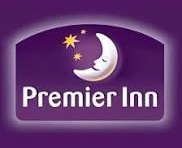 Every year the company, Brand Finance, ranks the world's biggest hotel brands based on familiarity, loyalty, staff satisfaction, marketing investment and corporate reputation.
Hilton was named the 'most valuable' brand last year closely followed by Marriott, Hyatt, Sheraton and Holiday Inn – all international chains.
However the most 'powerful brand', was Whitbread's Premier Inn. Premier Inn is largest hotel chain in the UK and almost exclusively British-focused.
Premier Inn scored highly on awareness, satisfaction and brand investment.
Premier Inn was the first mass market UK hotel brand to be advertised on prime time television following its creation in 2007 and has commissioned high quality, effective advertising (using comedian Sir Lenny Henry) ever since.
Commentators have pointed to the Lenny Henry 'effect' as one of the reasons for the group's success.