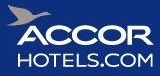 The Accor hotel group is introducing a new guest-welcoming procedure which will be rolled out across all its hotel brands. It will be available to loyalty-programme members, subscription card holders and guests that book directly at the hotel.
Under the procedure a guest can check-in online two days prior to their arrival. On arrival day the guest will receive a welcoming text message confirming their guestroom and offering practical information such as parking details, travel to the hotel and any access codes which may be required.
When a guest arrives their key will already have been prepared and is handed over immediately without the usual administrative formalities. On the departure day the guest simply hands in their key and an invoice is sent to them by email.
This new system has been tested in twenty hotels across Europe. Accor plan to roll it out to around 1,000 hotels, or close to 30% of their network, by the end of 2014.
Details: www.accor.com