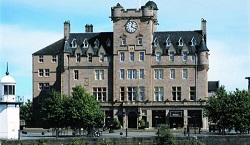 Malmaison has announced the completion of the £1million refurbishment of its 100-bedroom Malmaison Edinburgh property.
The refurbishment has included an upgrade of the bedrooms and a new-look 'Chez Mal' brasserie restaurant and bar. The menu in Chez Mal will still feature the classic steakhouse and French brasserie dishes. The interior of the restaurant however has been refreshed with new leather seating, exposed brickwork and natural wood finishes.
The investment is part of the wider multi-million pound investment across the brand's seven Scottish hotels.
Malmaison Edinburgh is located in Leith. It was the first Malmaison hotel to launch back in 1994 - in what is now a 13-strong boutique brand.
Malmaison and Hotel du Vin hotels were acquired by Fraser Hospitality UK in June 2015. The company has since announced that it intends to grow both brands to around 50 hotels.

Details: www.malmaison.com