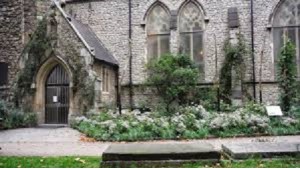 Events and meetings today should ideally be 'Instagrammable' according to a report recently published by American Express Meetings & Events. Meetings need to 'create an experience'.
This piece of wisdom was in my mind when I went to view The Garden Museum in London - and venues do not get much more 'Instagrammable' than this.
The Garden Museum sits on the banks of the River Thames, alongside Lambeth Palace and opposite the Houses of Parliament. It reopened in May last year following a two-year total revamp.
The Garden Museum is dedicated to the art, history and design of gardens. It doesn't have massive events space - but what it does have is very impressive. There are two principal rooms: The Nave and The Clore Learning Space plus the Garden Café.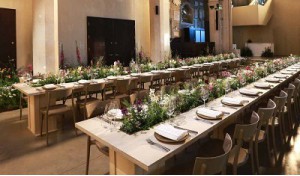 The Nave is the main area for events with pillars supporting a large vaulted ceiling and featuring beautiful stained glass windows. The Nave will accommodate up to 120 guests for a dinner or meeting or 200 guests for a standing reception.
The Nave is a breathtakingly impressive space.
The Clore Learning Space is an excellent 'working room' and is also available during the day which The Nave sadly is not.
The Clore Learning Space is flooded with natural daylight. It has a display of plants along one wall and a glass fronted wall overlooking the Sackler Garden.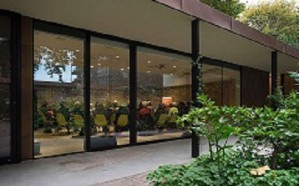 The Clore Learning Space is a 'totally different animal' from The Nave. It is a fully equipped meeting room with a projector and screen as well as computer access for a presentation.
Officially The Clore Learning Space will seat a maximum of 60 delegates for a theatre style meeting although I suspect a smaller group in a boardroom or cabaret style setup would find it an ideal and comfortable learning space.
The Sackler Garden was my favourite part of the museum. It is a fabulous and secluded Mediterranean-style courtyard garden complete with lime trees. A great area for refreshment breaks and alfresco lunches.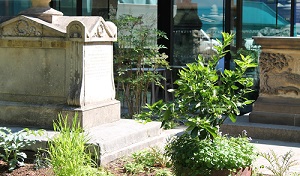 The Garden Museum has a recognised list of caterers, production houses and florists.
The Garden Museum is located on the south side of Lambeth Bridge. It is around a ten-minute walk from four tube stations: Westminster, Vauxhall, Waterloo and Lambeth North.
Book a meeting for the team at the Garden Museum. Don't forget your phone, open an Instagram account, join the Millennials - and take it from there.
Details: https://gardenmuseum.org.uk/