I enjoyed an interesting weekend going through the Sunday Times 'Ultimate 100 British Hotels' – judged by their writers to be the best hotels in Britain. I was particularly interested in the 'City' section - in particular two recent openings I had never heard of: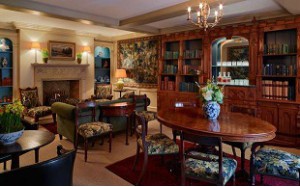 Batty Langley's Spitalfields, London
Batty Langley's is named after a house and garden designer who lived in Georgian times. Batty's influence is to be seen all over the house and many interior features owe their inspiration to his handbooks. The hotel took decades to restore, recreating the interiors of the eighteenth century. Guests are advised to expect 'antiques, four posters, ruby-rich rugs and silk swagging in the 29 bedrooms'.
Batty Langley's is located just outside the ancient walls of the City of London. Spitalfields in early times was the site of the mediaeval priory of St Mary Spital, founded in 1197. Part of the brickwork of the priory survives in the basement of the hotel.
Batty Langleys has three private events rooms – only small but they will accommodate up to eight delegates for a meeting. The nearest tube station is Liverpool Street. Details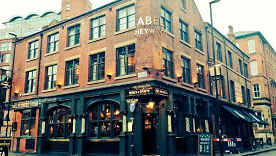 Abel Heywood Boutique Hotel, Manchester
Meanwhile in Manchester the Abel Heywood Hotel is another new opening I didn't know about. Abel Heywood was a Mancunian Mayor who stood up for the Victorian working class.
The Abel Heywood Hotel is located in Manchester's uber-trendy Northern Quarter and is quoted as being 'no ordinary hotel'. It features leather booths and tobacco-stained anaglypta-style ceilings but the bedrooms are described as 'quietly stylish with super-comfy beds'.
The Abel Heywood has 15 bedrooms and whilst it may draw its inspiration from the past – it is bang up to date with its service, offering free wi-fi. You will find it in Turner Street a five minute walk from the newly refurbished Manchester Victoria Station – which is well worth a viewing in itself. Details