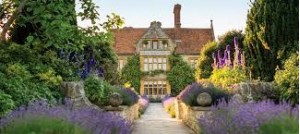 Belmond Le Manoir aux Quat'Saisons in Oxfordshire is launching the first ever school within a hotel dedicated to horticulture.
The Raymond Blanc Gardening School at Belmond Le Manoir aux Quat'Saisons opens in July 2017.
The aim of the school is to pass on best-kept garden secrets to guests. At the same time it gives the team at Belmond Le Manoir aux Quat'Saisons the opportunity to share their love of gardening with their guests.
The two-acre kitchen garden at Belmond Le Manoir aux Quat'Saisons produces over 90 types of vegetables and 70 herbs.
The school will be overseen by Head Gardener, Anne Marie Owens, who together with her team will lead a range of courses including: Seasonal Vegetable Growing, Micro Greens, Orchard - Summer Pruning, Mushroom Growing, Understanding Your Soil and Growing Organic.
There will also be courses run by specialist growers and experts. Courses aim to cover subjects such as herbs for their medicinal properties, fruit tree pruning and gardening for children – to prepare for the next generation of gardeners.
One-day courses will include refreshments throughout and a working lunch. There will also be half-day courses available.
There will be up to three day courses each week throughout July until October, with additional courses built into the winter calendar.
Details: https://www.belmond.com/media-centre/news/belmond-le-manoir-aux-quat-saisons-raymond-blanc-gardening-school