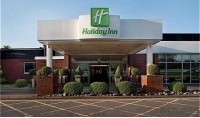 Holiday Inn Coventry M6J2 has just completed its refurbishment of all 158 bedrooms
Alongside a modern décor, the new bedrooms at Holiday Inn Coventry M6 J2 are equipped with free high-speed wi-fi and LCD TV's.
Holiday Inn Coventry M6J2 has three floors of bedrooms with a choice of rooms types including standard rooms, executive suites, family rooms and accessible rooms.
Holiday Inn Coventry M6J2 also features a newly refurbished Academy with 21 meeting rooms accommodating up to 350 delegates. Most rooms have natural daylight; all have free high-speed wi-fi.
Holiday Inn Coventry M6J2 is located beside the Walsgrave Triangle business park in Coventry. It is five miles from Coventry city centre and a fifteen-minute drive from the Birmingham International Airport. Just off junction 2 of the M6, it has good links to the M69, M1, M6 and M42 motorways.
Details: http://www.hicoventrym6j2hotel.co.uk/
Details

Published: 04 May 2018
Hits: 2757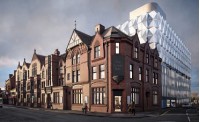 Plans have been published to totally revamp the Royal Hotel in Crewe.
The Royal Hotel is located in the shadow of Crewe Station which is a proposed HS2 rail hub of the future.
The Royal Hotel currently has 35 bedrooms.
Plans would see a refurbishment of the existing hotel plus the demolition of outbuildings behind the hotel and the creation of additional floor space - as well as creating an eight-storey car park.
The government has recently clarified plans for a new Crewe rail hub that will give more people access to HS2.Included in the plan is a high speed rail service to Stoke-on-Trent and a redesigned junction at Crewe with completion anticipated around 2027.
Details: https://www.theroyalhotelcrewe.co.uk/
Details

Published: 10 April 2018
Hits: 2733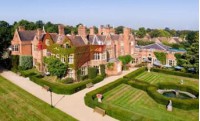 Warren House in Surrey has completed a £300,000 revamp of its London Room.
The London Room has been totally re-designed with air conditioning and new equipment fitted as well as new flooring installed.
The London Room is one of nine meeting and events rooms at Warren House. It will accommodate up to 100 delegates.
All meeting rooms at Warren House are equipped with data-projectors, flipcharts and stationery.
Wi-fi is complimentary throughout the hotel.
Warren House is a Grade II-listed Victorian manor house with 46 stylish and individually designed bedrooms plus a restaurant and bar.
Warren House is a five-minute walk from Richmond Park in Surrey and ten miles from central London.
Details: http://www.warrenhouse.com/
Details

Published: 26 March 2018
Hits: 2884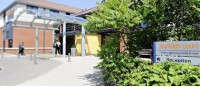 In April 2018, Loughborough-based Imago Venues will start the first phase of a multi-million-pound refurbishment of the 186-bedrooms Burleigh Court, the group's flagship four star hotel and conference centre.
All 186 bedrooms will be modernised with new décor, furniture, furnishings and updated shower rooms.
The refurbishment will take place in several phases and the hotel will remain open-as-usual throughout the works.
Imago Venues also plan to upgrade the conference and meeting facilities at Burleigh Court.
Burleigh Court has 24 meeting rooms in total with ten main training rooms, the three largest of which will seat between 110 and 200 delegates theatre style. These are supported by 14 syndicate rooms.
Leisure facilities include a swimming pool, sauna, steam room and spa plus a Technogym.
Burleigh Court is located on the Loughborough University campus in the East Midlands – between Loughborough and Leicester and with good access to the M1.
Burleigh Court together with The Link Hotel, Holywell Park Conference Centre and the Loughborough University Campus are all part of Imago Venues.
Details: https://www.burleigh-court.co.uk/
Details

Published: 10 April 2018
Hits: 2824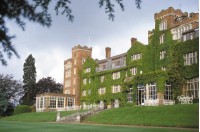 De Vere Selsdon Estate hotel in Croydon has recently completed a £5 million refurbishment adding 21st-century comfort, style and technology to the original Victorian character of the Estate.
54 bedrooms been fully refurbished and a new Presidential Suite created. A further 96 bedrooms will be refurbished in the next phase of works.
The hotel's six meeting and events rooms have all been refreshed and upgraded with the latest technology including free, superfast wi-fi with a maximum bandwidth of 100 Mb and available throughout the hotel.
The new destination '1042 Restaurant & Bar' is now open. It is set in the mansion house and looks out across the gardens and the hotel's 18-hole golf course.
Leisure facilities at De Vere Selsdon Estate include a modern, fully equipped leisure centre as well as the 18-hole Championship golf course.
De Vere Selsdon Estate is part of Principal Hotel Company's De Vere portfolio of country estate hotels. The 200-acre estate is just 14 miles from London, close to the M25J6 and 15 minutes from central London by train.
Details: https://www.phcompany.com/de-vere/selsdon-estate/
Details

Published: 26 March 2018
Hits: 2857