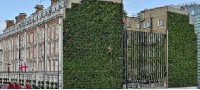 The Rubens at the Palace hotel in central London has just completed a major refurbishment.
The accommodation at The Rubens has undergone an extensive makeover with all 163 rooms, suites and serviced apartments fully refurbished.
Over 80 new marble bathrooms, along with 163 chandeliers have been installed. Modern communications, including USB sockets and upgraded televisions, have been installed in every room.
The public spaces at The Rubens at the Palace have also been upgraded. These include the Cavalry Bar, the Palace Lounge and Leopard Bar plus the hotel's flagship English Grill and Curry Room restaurants.
The Rubens at the Palace remains one of the 'greenest' hotels in London featuring its 350-metre-tall Living Wall which adorns the side of the hotel and which is home to over 10,000 herbaceous plants.
The Rubens at the Palace sits between Buckingham Palace and the new NOVA development in London's Victoria.
Details: https://www.rubenshotel.com/?sc_lang=en
Details

Published: 26 March 2018
Hits: 3025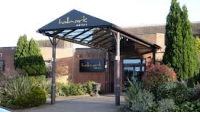 Hallmark Hotel Preston Leyland is currently undergoing a £500,000 extensive refurbishment of its bedrooms. 31 new-look bedrooms are scheduled to come on stream from 9
th
March 2018.
Each of the newly refurbished rooms will include:
49" Samsung flat screen TV with HDMI Input.
Silent Night Carlton superior luxury mattress.
Digital safe in bedrooms.
1 x 330ml still water, 1 x 330ml sparkling water.
4 x luxury cushioned pillows.
Executive hospitality tea tray.
Bathe range toiletry products.
Hallmark Hotel Preston Leyland has 93 bedrooms in total plus a flexible range of 13 conference and meeting rooms with the largest – the Venetian – seating up to 200 delegates.
Hallmark Hotel Preston Leyland has a brasserie restaurant and bar. Leisure facilities include a swimming pool, sauna and Jacuzzi.
Hallmark Hotel Preston Leyland is located just off the M6 motorway at junction 28. It is around 30 minutes from central Manchester and is well located for the Lake District and the Fylde coast.
Details: https://www.hallmarkhotels.co.uk/
Details

Published: 08 March 2018
Hits: 2813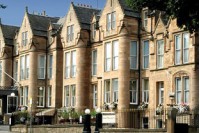 Scotland-based Queensferry Hotels is investing £1.4million in the renovation and expansion of its two four-star properties.
The hotels are in Edinburgh and Dunfermline: Best Western Plus Bruntsfield Hotel in Edinburgh and Best Western Plus Keavil House Hotel in Dunfermline.
Four new bedrooms are planned at Best Western Plus Bruntsfield Hotel raising the total number of bedrooms to 70.
The new rooms will be available from May 2018.
In addition, two of the hotel's smaller bedrooms will be remodelled with new contemporary amenities, including a walk-in shower room and a large multimedia TV.
Best Western Plus Bruntsfield Hotel has also installed a new lift, redesigned its banqueting and events spaces and upgraded guest wi-fi access.
Best Western Plus Bruntsfield Hotel has views across Bruntsfield Links park and the Meadows park. Itis a short walk from Edinburgh city centre.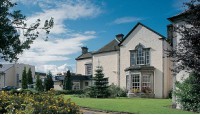 Best Western Plus Keavil House Hotel, Dunfermline has opened The Botanist - a new bespoke restaurant, bar and terrace.
The Botanist serves a modern British menu using produce sourced from across Scotland.
The Botanist will seat up to 60 guests and is available for private dinners and events.
Best Western Plus Keavil House Hotel is a 72 bedroom hotel set in 12 acres of landscaped gardens with an indoor pool, a fitness centre and a spa plus a business centre and four meeting rooms.
Best Western Plus Keavil House Hotel is located seven miles north of the Forth Bridge in Fife.
Details: https://www.bestwestern.co.uk/company/best-western-media-centre/room-to-grow-for-queensferry-hotels
Details

Published: 22 January 2018
Hits: 2826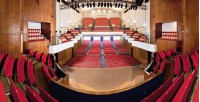 Colston Hall in Bristol has received planning permission and can now go ahead with its planned £48.8 million transformation.
The project will create one of the best arts and learning facilities in the country at Colston Hall.
Work will include remodelling and upgrading the Main Hall and The Lantern. The extensive cellar network will be opened up for the first time in 150 years creating a new intimate performance space and a state-of-the-art education suite.
The historic fabric of Colston Hall will also be refurbished.
Work on the transformation will begin in June 2018 and the new-look hall will reopen to the public in 2020. During this period, Colston Hall will continue a live performance programme using the foyer building, which will remain open throughout the transformation.
Colston Hall's main auditorium will currently seat up to 1800 delegates for a conference or meeting. The Lantern on the other hand is a high-ceilinged room which will seat up to 250 delegates for a conference, product launch or exhibition.
Colston Hall is located in Colston Street in the centre of Bristol around one mile from Bristol Temple Meads station.
Details: https://www.colstonhall.org/
Details

Published: 02 March 2018
Hits: 2762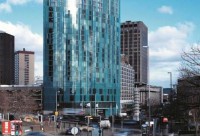 Radisson Blu Hotel Birmingham has recently completed a comprehensive £3million refurbishment programme.
All 211 bedrooms at Radisson Blu Hotel Birmingham now have a new modern and contemporary look, with new beds, bedding, carpets, curtains, lighting and soft furnishings.
New bedroom furniture includes the Radisson Blu 'signature chair'.
On the technology front all bedrooms are now equipped with an Apple Smart TV. Fast and free wi-fi is still available throughout the hotel.
'Collage' is the new British brasserie restaurant at Radisson Blu Hotel Birmingham.
The hotel's fitness suite has also been expanded.
All ten meeting rooms are sporting a new decor as well as technology-upgrades. Barco wireless click share is now available as well as new super-sized flat screen, wall-mounted TVs.
Larger meeting rooms and spaces offer multiple screens on the walls. The speaker systems plus the digital signage of each meeting room have also been upgraded.
Radisson Blu Hotel Birmingham is housed in what is currently the city's tallest tower. It is located at Holloway Circus on Queensway, around 200 metres from Birmingham New Street station and with good access out to the M6 at 'Spaghetti Junction' (J6).
Details: https://www.radissonblu.com/en/hotel-birmingham
Details

Published: 19 January 2018
Hits: 3144