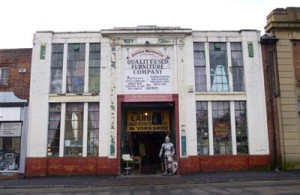 The Banana Warehouse site in the centre of York is set to be transformed into a new hotel.
The site until recently housed a second-hand goods shop – a firm favourite amongst locals and visitors alike.
Hotel developer and operator Axcel Group Ltd is developing plans for a new 158-bedroom Courtyard by Marriott hotel on the site.
The new hotel will range from three to five storeys and whilst it will be a contemporary design the banana warehouse facade on the front of the existing building will be retained.
A public consultation on the hotel plans was held in York earlier this month.