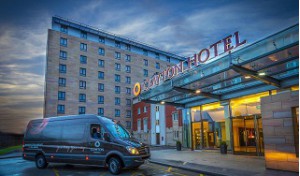 Dalata Hotel Group will be the operators of a new hotel currently under construction in Aldgate in central London.
The new hotel, which will be branded Clayton Hotel Aldgate London, is expected to be completed towards the end of this year.
Clayton Hotel Aldgate London will have 212 bedrooms with a restaurant and bar plus access to a fitness centre.
Clayton Hotel Aldgate London will be close to the City of London. The area is also set to be further enhanced with the opening of two new Crossrail stations at Liverpool Street and Whitechapel in December 2018.
Dalata is a rapidly growing hotel group in the UK. They have a pipeline of almost 2,000 bedrooms under development across UK cities including London, Birmingham, Glasgow, Manchester and Bristol.
Currently Dalata operate two Clayton hotels in the Greater London in Chiswick and Cricklewood.
Details: http://dalatahotelgroup.com/