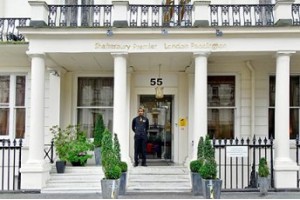 The Montcalm Hotel Group has just launched The Chilworth London Paddington hotel in central London.
The hotel, formerly the Shaftesbury Premier London Paddington,has undergone a major refurbishment prior to its rebranding.
The Chilworth is a boutique townhouse hotel, the first for the The Montcalm Hotel Group.
The Chilworth is set in a refurbished Georgian townhouse with 124 contemporary-styled bedrooms plus a restaurant and bar.
The Chilworth features an urban spa with a jacuzzi, gym, steam room and an extensive range of treatments as well as a yoga suite and outdoor yoga classes in nearby Hyde Park.
The Chilworth is located in Westbourne Terrace a few minutes from Paddington station and Hyde Park.
Details: https://www.thechilworth.co.uk/