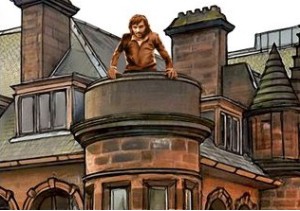 A life-size statue of football legend George Best is set to overlook guests arriving at the new George Best Hotel which is scheduled to open in Belfast this November.
The new £15million George Best Hotel is a joint venture between the Signature Living Hotel Group and George Best's family.
The family has presented a number of items of memorabilia to start a unique collection to be housed at the George Best Hotel.
Signature Living has 'form' as far as football-themed hotels are concerned. The George Best Hotel is the group's fourth football-themed hotel.
Others include the Shankly Hotel in Liverpool named after Liverpool manager Bill Shankly. A second Shankly Hotel is currently under development in the centre of Preston and is expected to open later this year. A Dixie Dean Hotel is also in development and is named after the Everton player.
The George Best Hotel will have 80 bedrooms plus a restaurant, bar and meeting space. It will be located in the former Scottish & Mutual building in the centre of Belfast.
Details: https://www.signatureliving.co.uk/