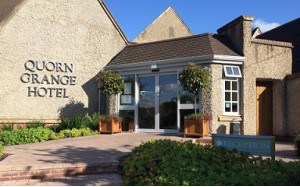 A major £4.9million extension and redevelopment project has just begun at Quorn Grange Hotel, near Loughborough in Leicestershire.
The project will add 24 new bedrooms at Quorn Grange Hotel as well as expanding the hotel's events and meeting facilities.
The latest works follow recent upgrades to the bar and restaurant at Quorn Grange Hotel.
Development work is expected to last around twelve months and the hotel will be operating normally throughout.
Quorn Grange Hotel is set in its own grounds and gardens currently with 38 recently refurbished bedrooms, a restaurant and bar, a gym and meeting rooms.
It is located in the village of Quorn with good access to the main A6 running through Leicestershire.
Details: https://www.quorngrangehotel.co.uk/